The first stage of the Iron Curtain Gravel Trail starts in the Harz Mountains and travels through the beautiful countryside of northern Thuringia and Lower Saxony into the Eichsfeld region.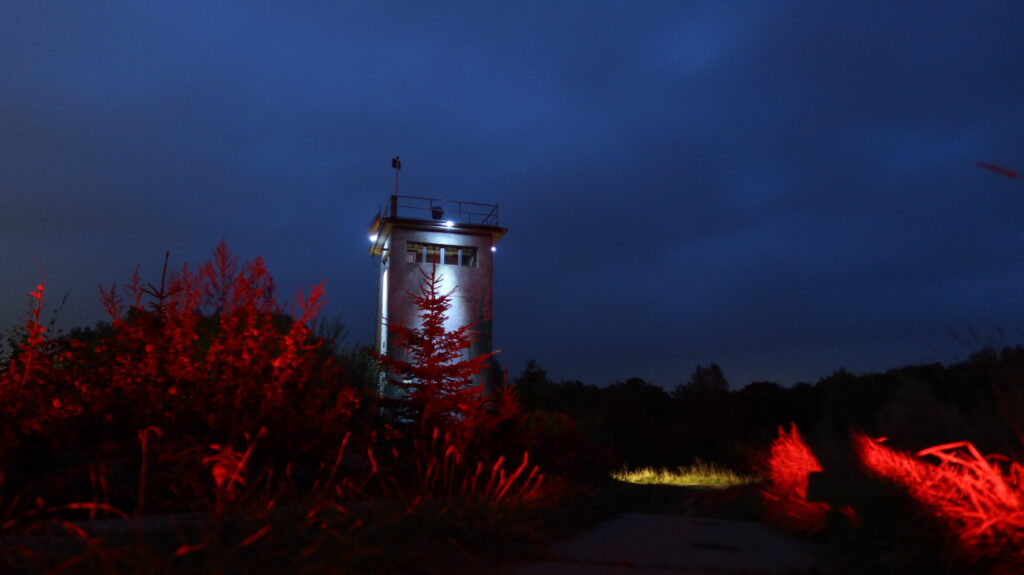 Distance: 57.3 km
Ascent: 670 m
Download the GPX for Stage 1 for free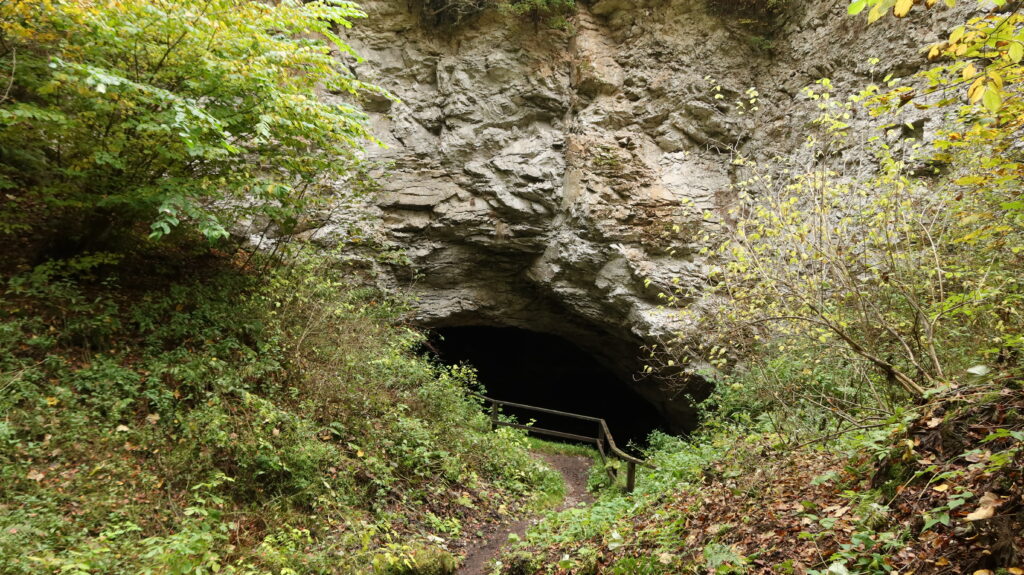 The route starts at the Drei-Länder-Stein, the boundary stone at the tripoint of the German federal states of Lower Saxony, Saxony-Anhalt and Thuringia in the Harz Mountains. From here the route follows the road for a short section, and then mainly on gravel tracks to Appenrode. It passes the Kelle, a gypsum cave, before it continues parallel to the Zorge river into Ellrich. During the Second World War, Ellrich housed two subcamps of the Mittelbau-Dora concentration camp, and is the northernmost settlement in Thuringia.
From Ellrich the route joins the Kolonnenweg for a short section at the former border crossing, before it continues into Walkenried in Lower Saxony, known as the location of Walkenried Abbey, the third Cistercian monastery established on German-speaking territory, founded in 1127 and secularised in 1668.
From here the route follows roads and smaller trails into Tettenborn, and then through the beautiful woodland of the Mackenröder Wald. The route then follows another section of the Kolonnenweg before passing the golf club at the Rittergut Rothenbergerhaus, from where it continues on quiet roads into Brochthausen. The last section follows quiet tarmac roads to the Soolbach-Hütte, a basic shelter nestled in a beautiful woodland next to a small lake.