The sixth stage of the Iron Curtain Gravel Trail passes one of the smallest towns in Germany and travels through the extensive forests in the borderlands between Thuringia and Bavaria.
Distance: 102 km
Ascent: 1,370 m
Download the GPX for Stage 6 for free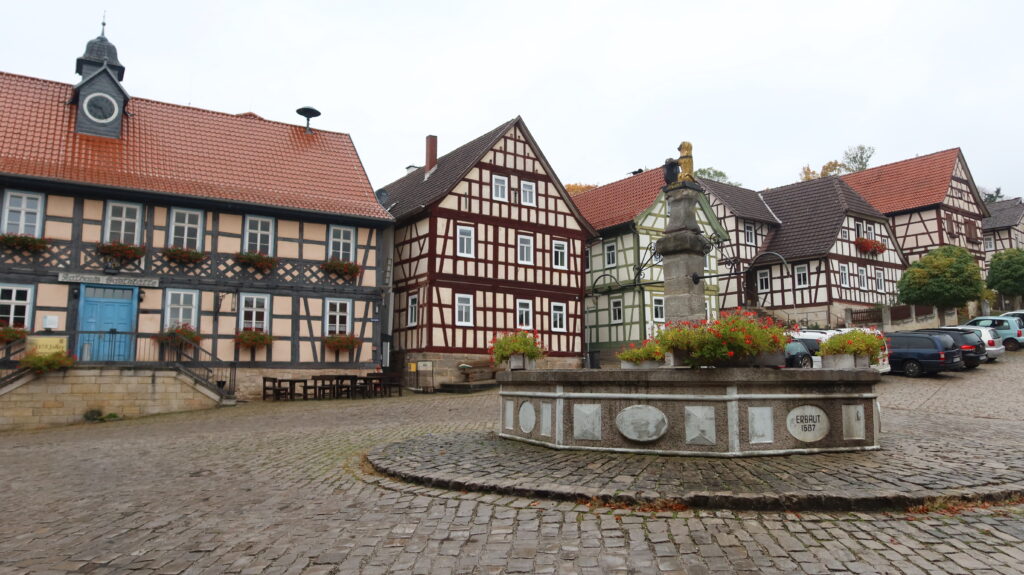 A mix of gravel tracks and quiet roads, mixed with woodland and small villages, kicks off stage 6 of the Iron Curtain Gravel Trail. With a population of 527, Ummerstadt is one of the smallest towns in Germany and came to fame as the setting of 'Luther', which was filmed in the town's well preserved medieval centre. From here the route travels on a section of the former Kolonnenweg, and descends to Bad Colberg, a small spa town.
Northeast of the town is the Veste Heldburg, in which the German Castle Museum (Deutsches Burgenmuseum) is hosted. The route passes a viewing platform in a native woodland before descending into Bad Rodach, a town which provides a good choice of restaurants, hotels and places to stock up on food.
This section of the route is once again very hilly, as the route follows gravel tracks paralleling the former Kolonnenweg through a mix of forests and open hill landscapes. The next bigger town is Neustadt, and after a final big climb this stage finishes in the village of Stockheim.