The fifth stage of the Iron Curtain Trail crosses the Rhoen Mountains and offers fine gravel riding and stunning views mixed with small villages and towns.
Distance: 118 km
Ascent: 1,820 m
Download the GPX for Stage 5 for free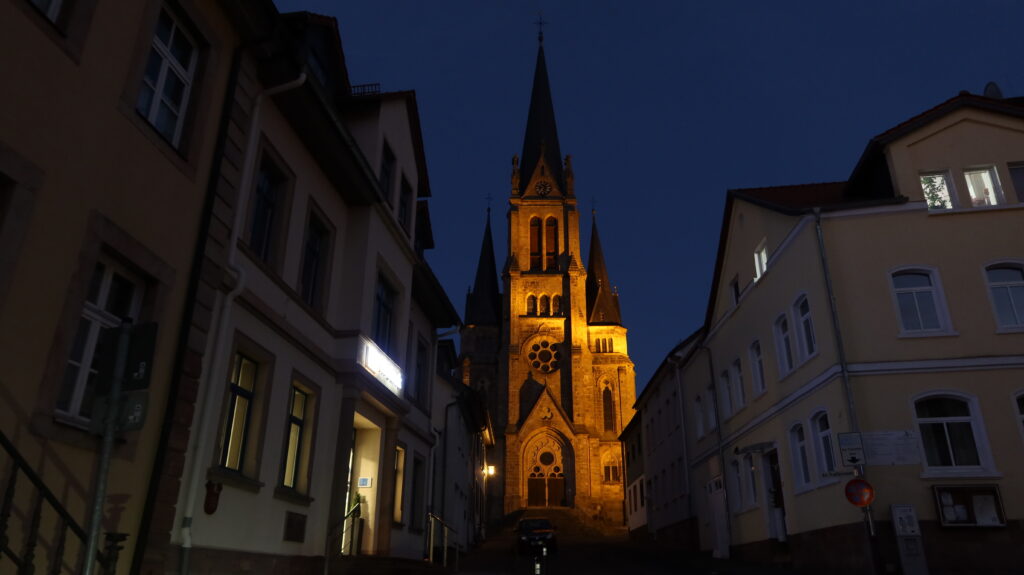 Situated at the heart of the Rhoen Mountains, the small town of Tann is the starting point for another hilly day on the Iron Curtain Gravel Trail. The route climbs on paths and quiet roads out of the town towards the Engelsberg, and leaves the tarmac soon for smooth gravel tracks. The views from the tops are one again breathtaking, before the route descends and shortly afterwards climbs steeply again towards the Rhoen plateau, passing the Arche Rhoen, a visitor attraction hosting an adventure playground and food, drink and camping facilities.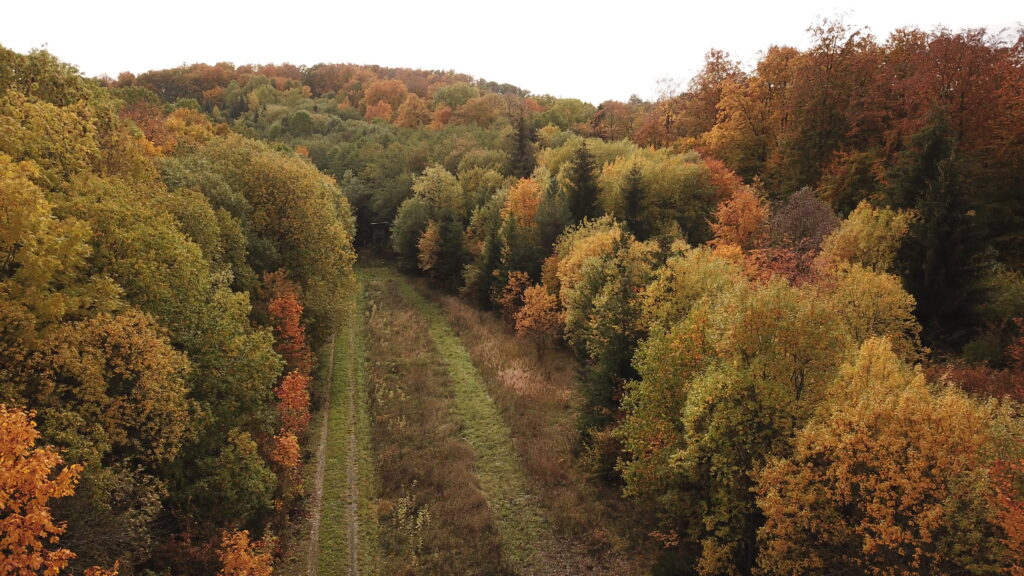 From here the route continues through the Rhoen nature reserve, with more views and scenic gravel tracks through extensive native woodlands, before it descends to Frankenheim. For some East German nostalgia, the route passes a Trabant parked next to the road, which apparently has rested there since the unification in 1990. From Frankenheim the route follows great gravel tracks to the Heimatblick, and then descends into Fladungen, the northernmost town in Bavaria and perfect for stocking up on food.
The route follows gravel paths and quiet roads to meet the Kolonnenweg at the Abtsberg, and continues for a short while on the former border patrol path. It passes a moor and more woodlands, before descending into Eussenhausen. While the previous section of the Iron Curtain Gravel Trail is very remote, the next part passes frequently through small villages, and provides an interesting change of scenery. On another section on the Kolonnenweg the route travels through Breitensee, where more relics of the former border can be found.
Trappstadt has an interesting 'Torhaus', a building through which the main road passes, and after passing the source of the Saale river the route travels on great gravel tracks to the finish of this stage on the former border near Allertshausen.