The final stage of the Iron Curtain Gravel Trail follows the Rennsteig to the Saale river, before visiting Mödlareuth, better known as 'Little Berlin', and continuing through the Vogtland to the Czech-German border. 
Distance: 73.9 km
Ascent: 910 m

Download the GPX for Stage 8 for free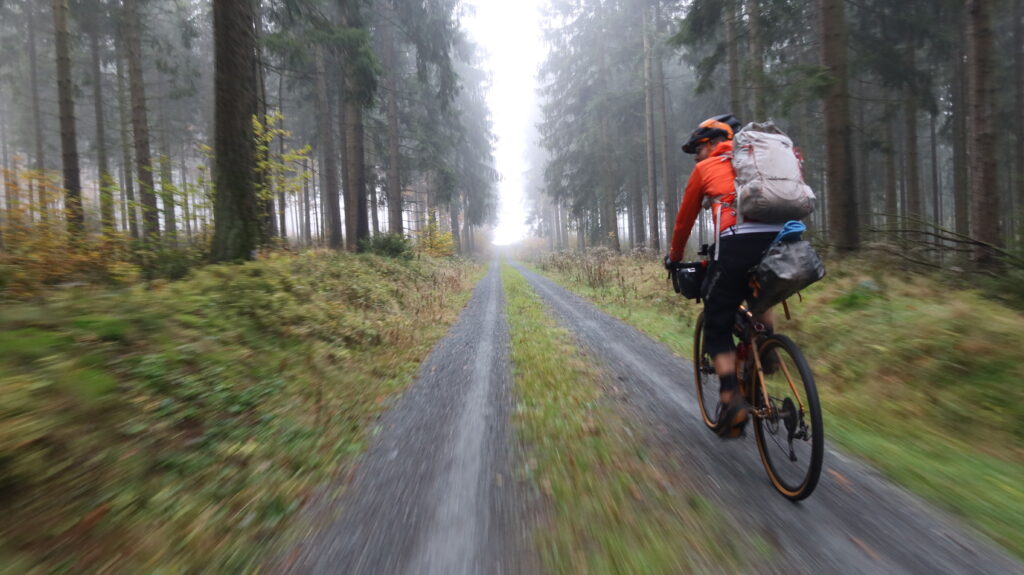 The final stretch of the Iron Curtain Gravel Trail follows gravel trails parallel to the Kolonnenweg into Brennersgrün. The small Thuringian village on the Rennsteig shares a border with Bavaria, located on a hilly plateau of the Thuringian Slate Mountains surrounded by forest. The route follows parts of the long distance route towards its terminal in Blankenstein, from where the trail follows on the banks of the river Saale.
The small town of Hirschberg served as border crossing for cars travelling between the German Democratic Republic and the West German Federal Republic of Germany. After a steep road climb the route follows the river Tannbach to descend into the world-famous Mödlareuth.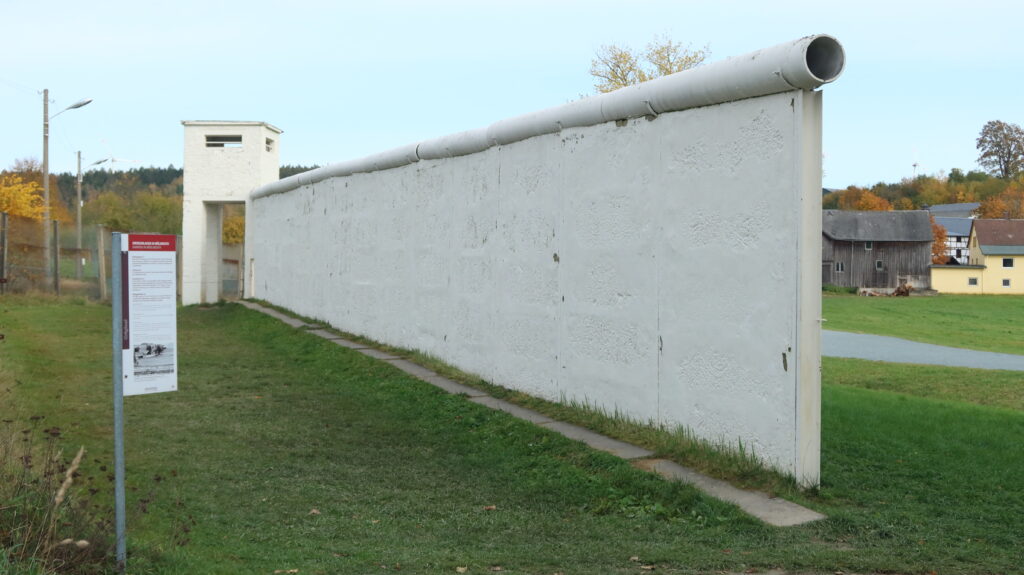 Mödlareuth, better known as 'Little Berlin', is a village situated partly in Bavaria and partly in Thuringia. Between 1949 and 1990, the northern part was in East Germany and the southern part in West Germany. It was called 'Little Berlin' by the Americans because a wall divided it until 1989, like the Berlin Wall divided Berlin. Today the Museum Mödlareuth shows the history of the village and gives information about the political system at that time.
The remainder of the route follows parts of the former Kolonnenweg, gravel tracks and quite roads, passing the Drei-Freistaaten-Stein (Three-Free-State-Stone). This is the boundary stone that marks the triangle between the German states of Bavaria, Saxony and Thuringia, the only federal states to officially bear the designation 'Free State'.
The Iron Curtain Gravel Trail finishes at the Dreiländereck, which has been the border point of different states over the centuries. Today it is the border point between the federal states of Bavaria and Saxony in Germany, and the Czech Republic.