The second stage of the Iron Curtain Gravel Trail travels through the heart of the Eichsfeld region, passing the ruin of Hanstein Castle, Sonnenstein and Teufelskanzel and the Schifflersgrund border museum.  
Distance: 81.4 km
Ascent: 1,560 m
Download the GPX for Stage 2 for free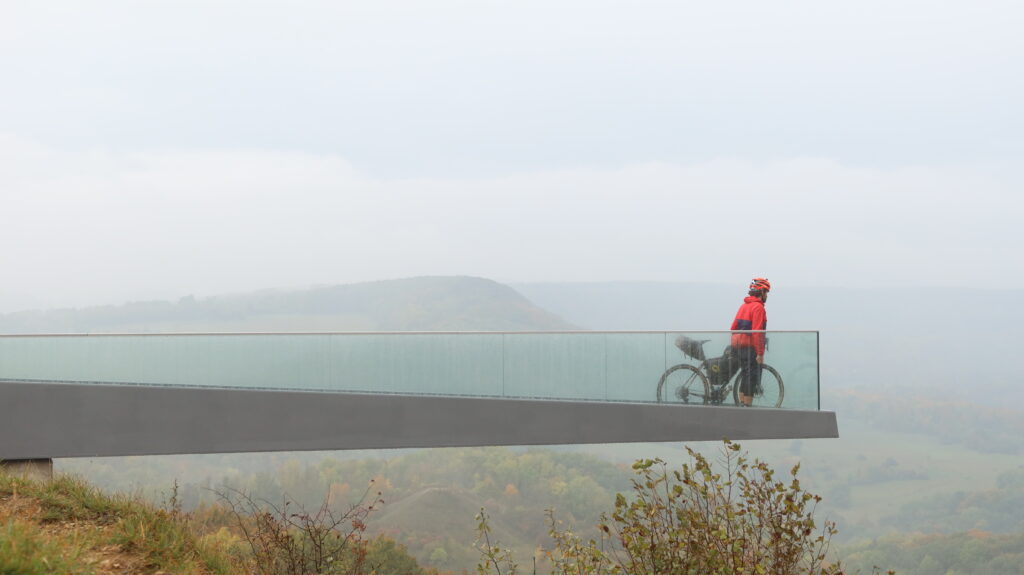 Starting at the Soolbach-Hütte, the Iron Curtain Gravel Trail climbs steeply to the Sonnenstein, where the climbing effort is rewarded with breathtaking views across the Ohm-Mountains from a newly-built glass skywalk. Descending through a beautiful woodland into Brehme and on a smooth tarmac road into Wehnde, the route continues on gravel tracks to Teistungen. The small Eichsfeld village hosted one of the busiest border crossings between East and West Germany, which has been turned into the Borderland Museum Eichsfeld. The museum exhibitions are situated in a complex of buildings at the former border crossing point, while a circular hiking trail follows the former fortifications.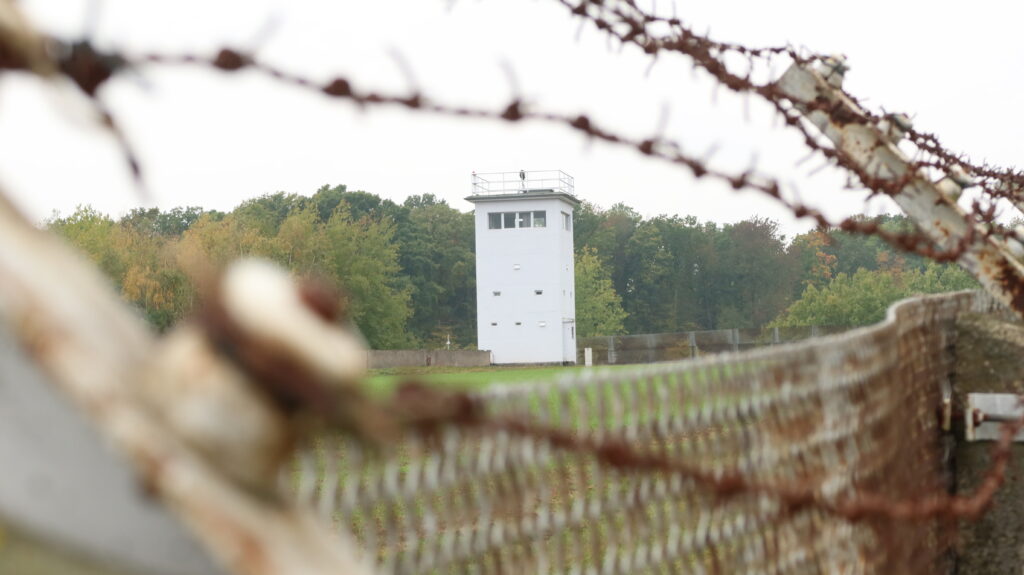 The route follows parts of the trail on the Kolonnenweg and a Way of the Cross into Immingerode. From here the route follows a mixture of quiet roads, parts of the Kolonnenweg and gravel tracks to Arenshausen, which is a good place to stock up on food, as services are very scarce on this section of the route.
The route travels through a very hilly part of the Eichsfeld, overlooked by the majestic ruin of Hanstein Castle. The former border ran very close to the village of Rimbach, which is home to Hanstein Castle, and the castle was used as a watchtower by the East German border guards. It is now open to the public. The Wurstmuseum in Bornhagen is a must-see attraction for meat eaters, before the route climbs steeply towards the Teufelskanzel, which hosts a restaurant and offers breathtaking views across the Werra Valley. The river, through which the former border ran in the middle, looks like a horseshoe from above.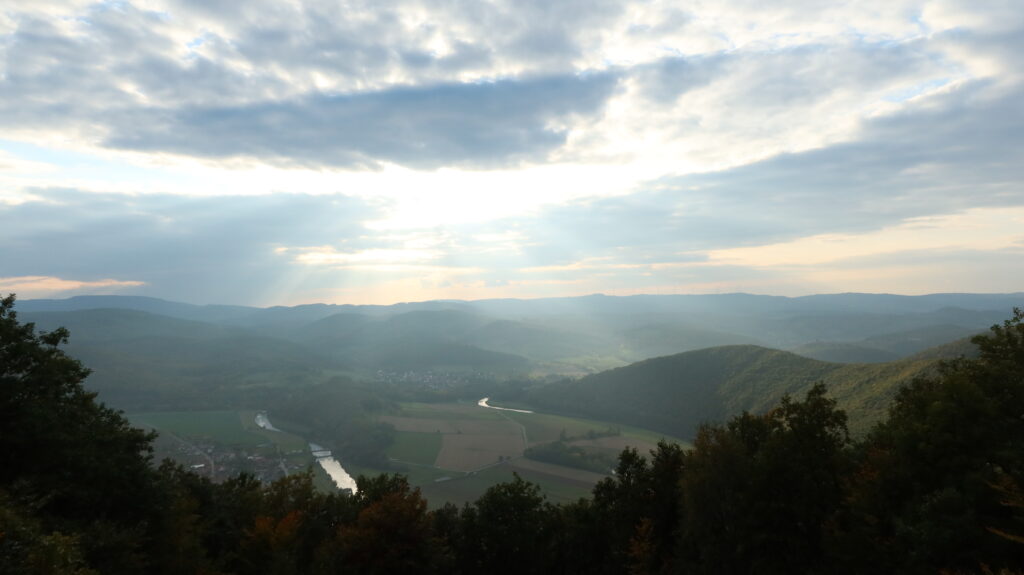 The route then passes through the small border village of Wahlhausen, which in August 1989 made international headlines as at least 90 bullets were fired across the border into East Germany in a mysterious incident that had aggravated relations between the two nations.
From here the route follows the former Kolonnenweg steeply to the Schifflersgrund, which hosts another museum at the former border, where most of the former fortifications are visible. The exhibition hosts the Wanfried Agreement, the treaty through which the Hessian villages of Asbach-Sickenberg, Vatterode and Weidenbach/Hennigerode fell in Soviet territory, and the Eichsfeld villages of Neuseesen and Werleshausen were transferred to the U.S. zone.
The route shortly afterwards passes two of the villages, Asbach-Sickenberg and Weidenbach, before the second section finishes in the tiny hamlet of Schwobfeld.