The third stage of the Iron Curtain Gravel Trail travels past the highest point of the Eichsfeld into the beautiful Werra Valley.
Distance: 103 km
Ascent: 1,820 m
Download the GPX for Stage 3 for free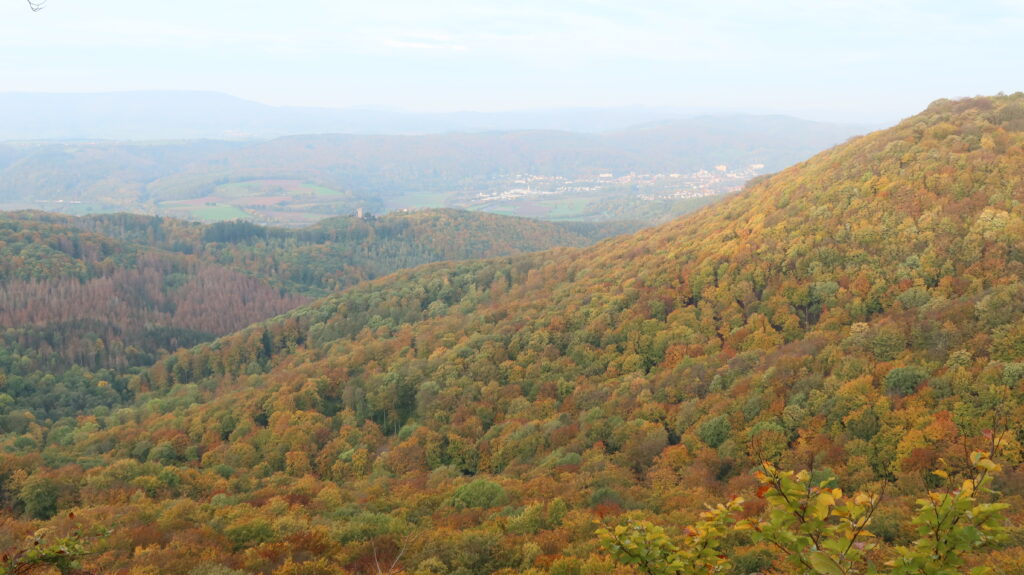 Starting in the tiny village of Schwobfeld, the route follows a gravel track first and then climbs steeply towards the Gobert, the highest point of the Eichsfeld region, mainly on the former Kolonnenweg. As you won't get a view from there, the nearby Uhlenkopf is a must see. A little detour to the "Schöne Aussicht" and to the "Hohestein" is well worth the time.
Along the route it passes a secret Stasi tunnel, through which agents of the East German secret service crossed the border into the west. The route descends into Kella and passes the Hülfensberg monastery shortly afterwards, which is only a short, but steep, detour from the route. Crossing through a nature reserve the route follows wide gravel tracks and quiet roads into the Werra Valley to Großburschla. During the Cold War the village was surrounded by the border and only accessible via a small road south of the Heldrastein, which was used as a surveillance station by the East German secret service.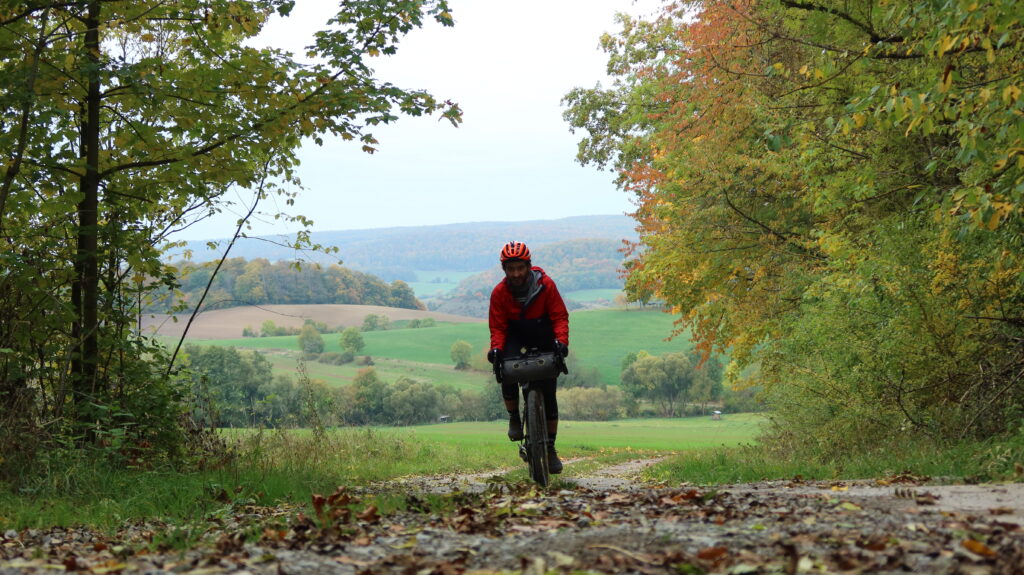 The Iron Curtain Gravel Trail follows the former border for a while, and descends into the village of Ifta, before crossing another ridge and descending back into the Werra Valley at Hörschel, which is also the start of the Rennsteig, one of Germany's best-known long distance paths.
Following the flow of the Werra for a while, the route climbs back into the hills near Gerstungen, and finishes at the Dankmarshausener Rhäden, another nature reserve with a great wildlife shelter.