The Iron Curtain Gravel Trail spans 687 km across Central Germany from the Drei-Länder-Stein in the Harz Mountains to the Dreiländereck on the border of Germany and the Czech Republic. Including parts of the former Kolonnenweg and the EuroVelo 13, this route offers a great off-road adventure with stunning landscapes, breathtaking views and the chance to explore an important chapter of European history on two wheels.
The Iron Curtain Gravel Trail was mapped by Markus Stitz, who was born in the small town of Heiligenstadt in former East Germany. Markus has circumnavigated the world on a singlespeed bike, and is the founder of Bikepacking Scotland and Dirt Dash Events.
While the entire Iron Curtain Trail is enough for a few months cycling, this route is specifically designed as a gravel bikepacking route for a 8 – 14 day adventure break, or even shorter for faster riders. Although the northern part of the former inner German border is very interesting too, it is mostly flat. The Iron Curtain Gravel Trail, best ridden north to south, starts where the hills begin, in the Harz Mountains, south of the Brocken (a great alternative starting point). The route is well-served by public transport; regional trains in Thuringia take bikes for free.
The route crosses various types of landscapes, but its most interesting features are the remains of the former border fortifications, museums and plaques that tell the story of the division and reunification of Germany.
This route features a mix of gravel paths and tracks, cycle paths, roads, singletrack and sections that will, at times, require you to hike your bike. #LeaveNoTrace
DISTANCE: 687 km
DAYS: 8
UNPAVED: 62%
SINGLETRACK: 3%
RIDEABLE: 99%
TOTAL ASCENT: 11,330 m
HIGHEST POINT: 810 m
Highlights
The best place to see the former border fortifications
The Grenzlandmuseum Eichsfeld at the former border crossing in Teistungen is the best place to see the former fortifications. There is no entry charge for the outside exhibitions and original fortifications, and the Iron Curtain Gravel Trail takes you right past them.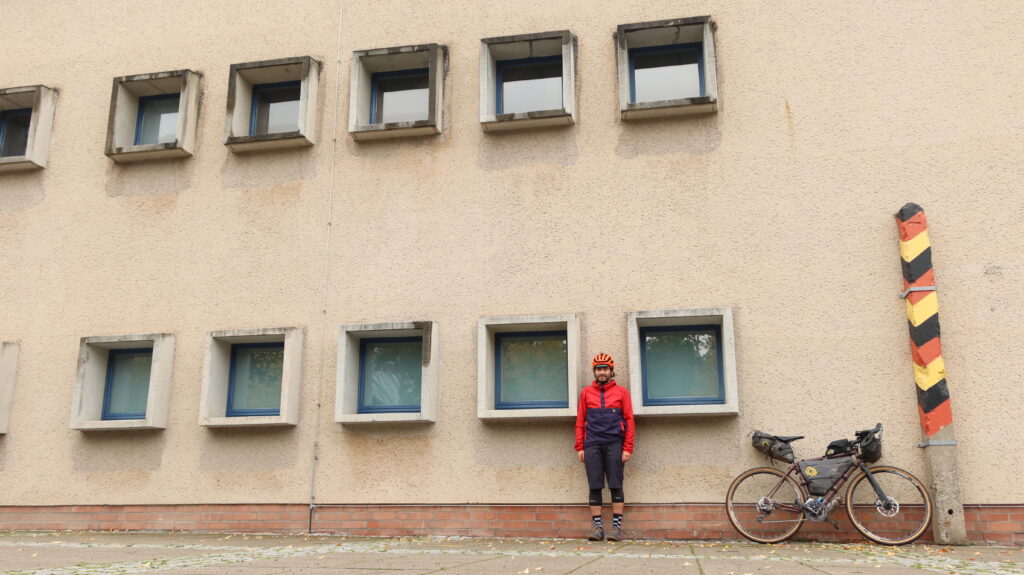 The best place to find out more about the Iron Curtain
Point Alpha in the Rhoen-Mountains near Geisa gives you a real good insight into the Cold War. On the site of a former US Army observation post a museum dedicated to the suffering of East German people and a multimedia display dedicated to the Peaceful Revolution are a must-do on this journey.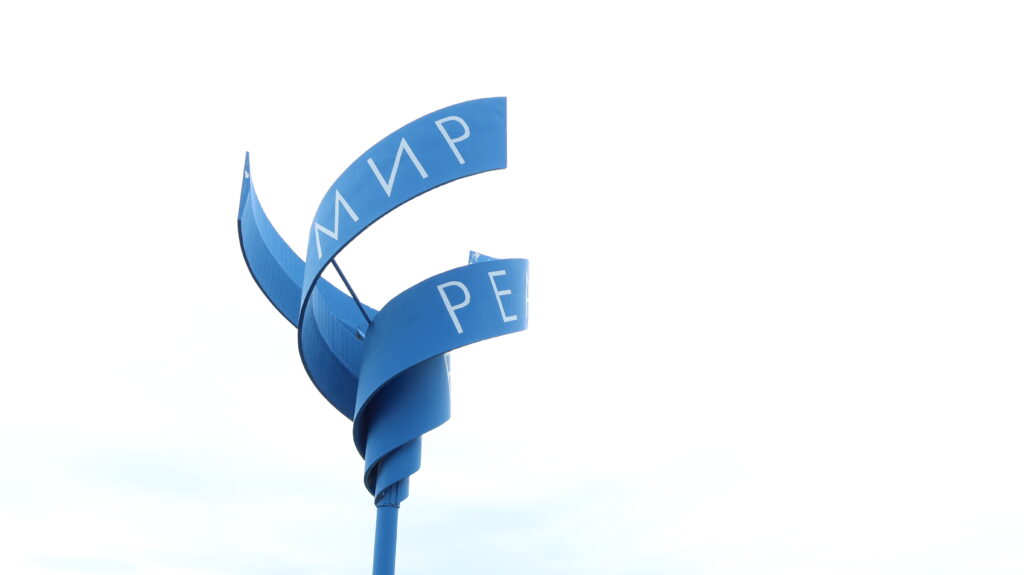 The best cafe on the route
Germans like their coffee, especially in combination with a good piece of cake in the afternoon. The hospitality at 'Restaurant am Froschgrundsee' is second to none. Expect a variety of cake, coffee and tea choices, a welcoming interior and a smile, even when you walk in there in muddy shorts.
The most interesting story
The three houses of Kleinlichtenhain belonged to Thuringia, but were on the wrong side of the fence until 1 March 1976, when the borderline was corrected. Only one house was occupied by then, and from then Kleinlichtenhain belonged to the municipality of Kleintettau in the Kronach district and thus to the Federal Republic of Germany.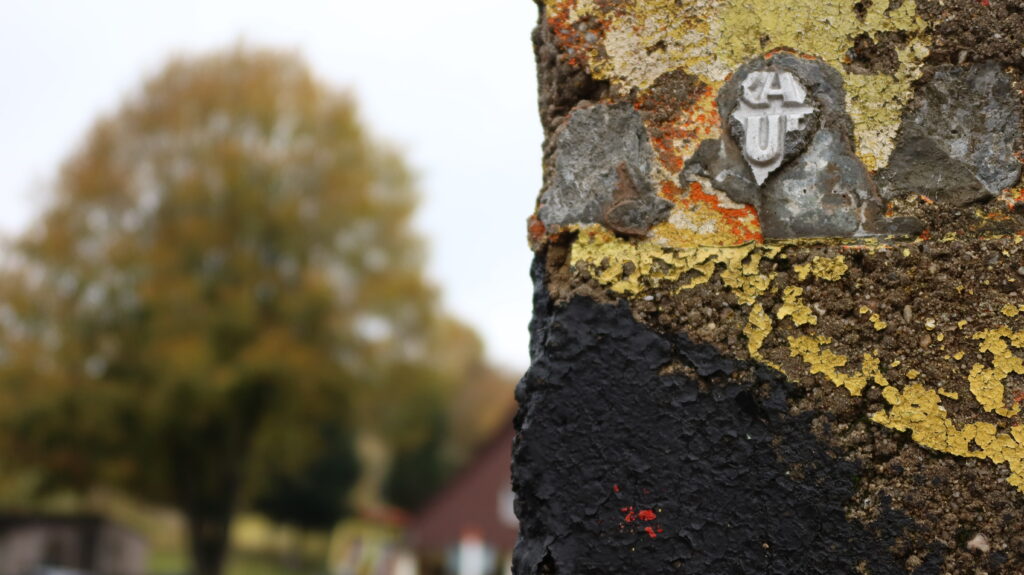 The best view
The 'Teufelskanzel' offers breathtaking views over the Werra Valley, backed up by a nice mountain hut that provides food and drinks for the perfect rest (bring cash). Located in the Nature Park Eichsfeld-Hainich-Werratal, and close to the well known Hanstein Castle ruin, it's a good vantage point to view the horseshoe-shaped Werra River below, with Hoher Meißner and Kaufunger Wald in the background.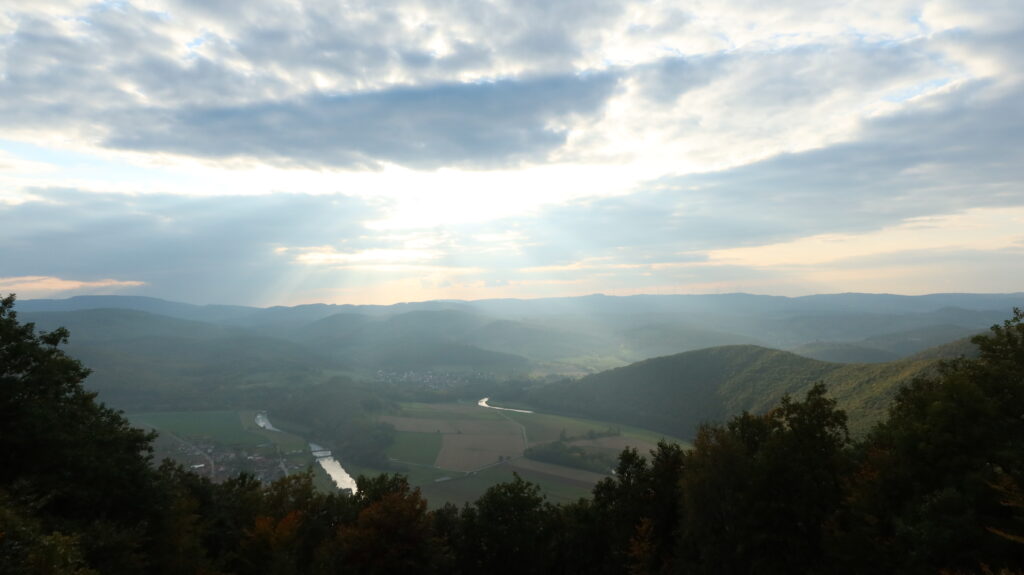 The best gravel section
The Rhoen-Mountains are a gem for gravel riding. Unlike most other lower lying ranges in Germany, the Rhoen-Mountains offer breathtaking open views across the landscape, broken up with native forests in between. The best gravel section of the route is between Spahl and Motzlar, passing the Rößberg.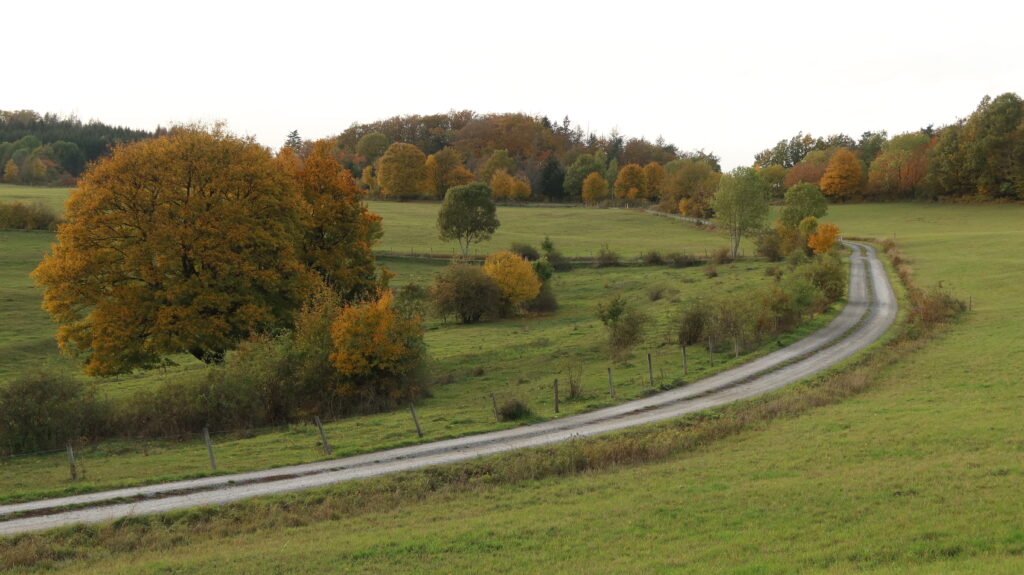 The most surreal place
'Monte Kali' and 'Kalimanjaro' are local colloquial names for the spoil heap that towers over the town of Heringen and can be seen from far afield. The amount of salt that goes to the region's soil and rivers is enormous, to an extent that the Werra River, which forms a large part of the former border in this area, has become saltier than parts of the Baltic Sea.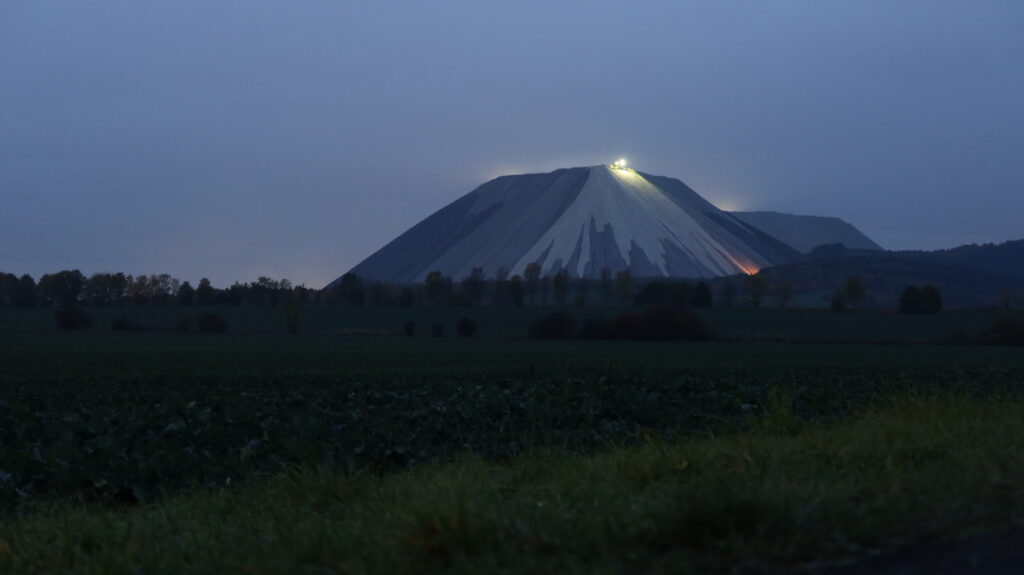 You can download free GPX files individually for each stage, scroll further for more.
Must Know
Ideal bike: A gravel bike with a minimum of 38mm tires is a good choice. Parts of the route follow the former Kolonnenweg, which is built with big concrete slabs, that have a varying number of sparings, big enough to swallow a narrower tire. A tubeless setup will be best, as the concrete slabs will otherwise be perfect for pinch flats too. If you want to be on the comfortable side, a mountain bike with front suspension is a good choice, but not necessary. Travel light, as some climbs are very steep. With some technical singletrack sections a gravel tire with a decent profile is a good choice. You can find a packing list here.
When to ride: The best time to ride the route is from early April until the end of November. Some sections might be covered in snow in winter, with a chance you might encounter cross-country ski-tracks (do not cycle on them please).
Getting here: Both start and finish are close to train stations, and taking a bike is easy. Nordhausen and Ellrich are the best train stations to get to the start, and Hof is only an hour on the bike from the finish. Bikes travel free in Thuringia, in Bavaria a special bike ticket is needed.
Route direction: The route is best ridden from north (Drei-Länder-Stein) to south (Dreiländereck), and was designed and tested to be ridden this way.
People: The route is a great opportunity to experience Germany off the beaten track. Many people will understand some English. As English was not commonly taught in school in East Germany, it helps to speak a few words of German if you'd like to have some first-hand accounts of people's experiences on the Iron Curtain. If using Google Translate, make sure you download the language, as data reception can be patchy.
As guidance for your own adventure planning, we have divided the route into eight stages, which are described in detail below.
Stage 1 – Drei-Länder-Stein to Soolbach-Hütte
Stage 2 – Soolbach-Hütte to Schwobfeld
Stage 3 – Schwobfeld to Dankmarshausen
Stage 4 – Dankmarshausen to Tann
Stage 5 – Tann to Allertshausen
Stage 6 – Allertshausen to Stockheim
Stage 7 – Stockheim to Steinbach
Stage 8 – Steinbach to Dreiländerstein
Please note: While we took utmost care to plan the route, cycling can be dangerous and is done entirely at your own risk. Information here is provided free of charge, it is the users responsibility to check it, and we don't accept any responsibility for errors.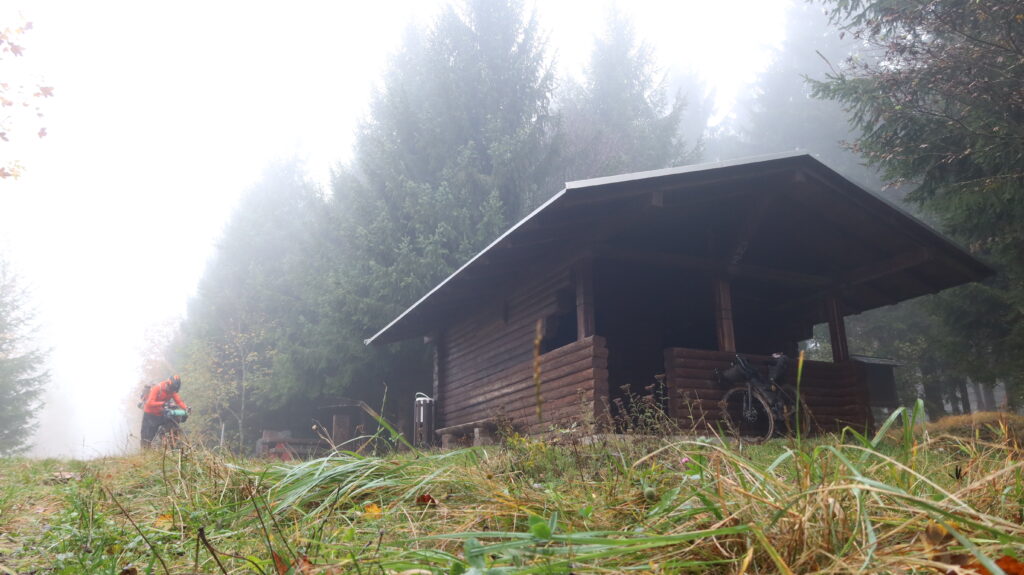 Wild camping is generally prohibited in Germany, not just in nature reserves or national parks. The laws of the respective federal state regulate further details. Bergfreunde.de offers an overview of the complex legal situation.  Wooden shelters/huts are frequent along the route. Sleeping for a few hours without a tent is neither allowed or prohibited, especially when arriving and leaving in the dark.
Please leave no trace.
Food/H20
You'll be surprised how remote the route is at times. Although there are shops/restaurants/cafes/hotels along the route, packing extra food for a day is recommended.
Most small towns have shops/bakeries, but small villages are likely to have no re-supply options (other than a cigarette vending machine if that's your thing).
Water from natural sources is best purified. On some parts of the route, especially in summer, there are not many natural water sources, so take at least 1l with you. You can ask people in villages to fill your water bottles.
If buying bottles, cans etc, be aware that Germany operates a deposit system. Don't throw your empty bottles/cans in a bin, return them to the shop.
All shops are closed on Sundays in Germany, except in petrol or larger train stations. Some bakeries are open.
In Thuringia you'll most likely find restaurants and visitor attractions closed on Mondays. The German 'Ruhetag' is worth considering when planning your journey.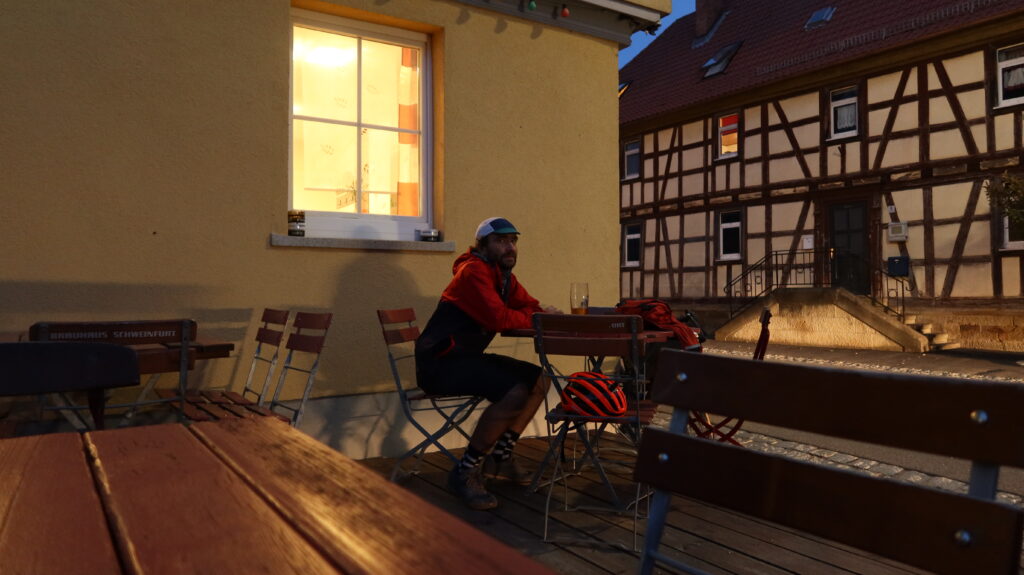 Additional Resources
Thuringian Forest

Cultural Heart of Germany 

Thuringia
Did you enjoy all the information? To help us continuing developing new routes and to share them for free, please feel free to contribute below.