The fourth stage of the Iron Curtain Gravel Trail follows the course of the Werra, passing Monte Kali, into the open mountain landscapes of the Rhoen.
Distance: 91.6 km
Ascent: 1,670 m
Download the GPX for Stage 4 for free
From the start of the route near Dankmarshausen Monte Kali is easily spotted, a salt mountain towering over the Werra Valley. The heap lies directly next to the border with the state of Thuringia, and hence next to the former inner German border with what was once East Germany. After meandering through the valley the route climbs and descends, passing a great visitors platform at the Seulingswald.
From Phillipsthal the route follows the Ulstertal-Radweg, reaching the beginnings of the Rhoen mountains near Geisa. Following the former Kolonnenweg the route passes Point Alpha. Formerly a Cold War observation, it overlooked part of the 'Fulda Gap', which would have been a prime invasion route for Warsaw Pact forces had the Cold War erupted into actual warfare. It was abandoned by the military in 1991. Today, the "Point Alpha" memorial commemorates the Observation Point's four decades of existence. The memorial is dedicated to keeping it and a nearby section of the inner German border as reminders of the division of Germany and the confrontation between NATO and the Warsaw Pact in the Cold War.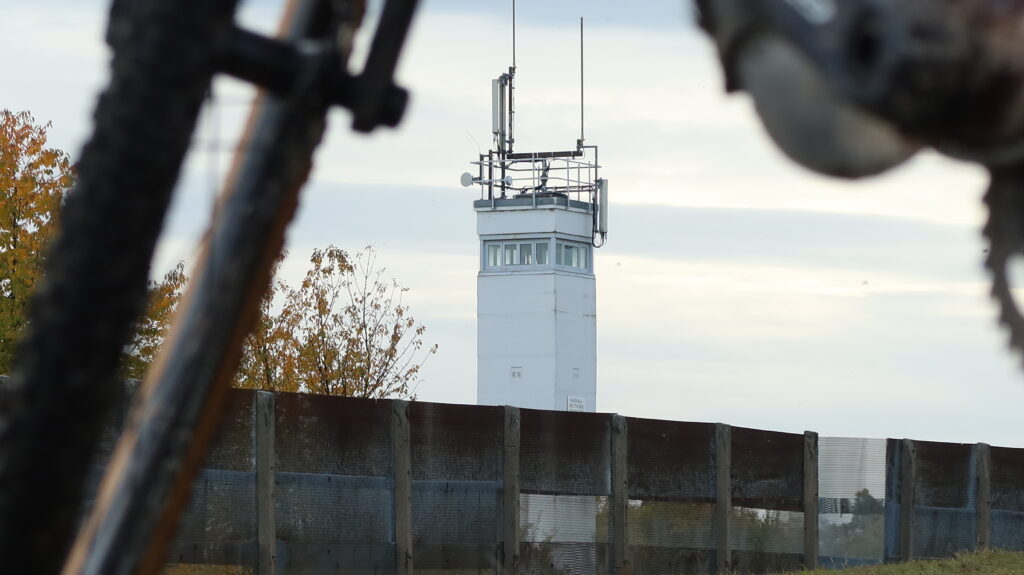 From here onwards the views across the open mountain landscape of the Rhoen are stunning, while the route passes several mountains en route. This is one of the most difficult sections of the route, and the small town of Tann will be a welcome overnight stop with supermarkets, hotels and restaurants to relax for a bit.